All Sewer Services, LLC Offers
Trenchless Pipe Lining in Denver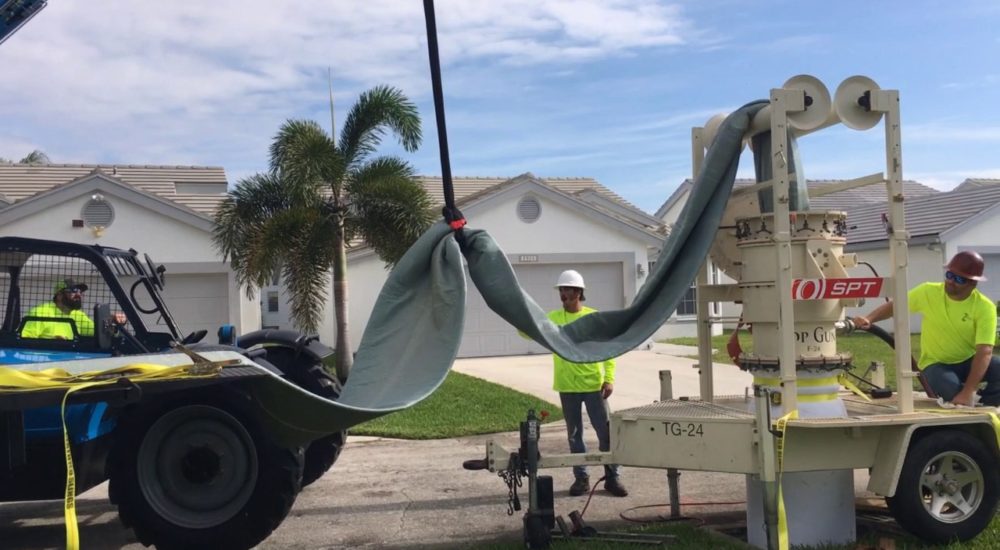 Preserve Your Property with Denver Trenchless Sewer Repair
When you realize that you need sewer repair there are two things that are most likely to come to mind: cost and destruction. If a trench must be dug to perform the sewer repair you have the cost of landscaping your property on top of the sewer repair. Meanwhile your lawn will be torn up and all of its previous beauty destroyed.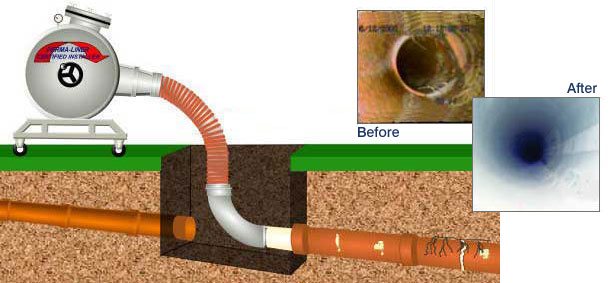 This is why you should choose Denver trenchless sewer repair. With trenchless repairs you don't have to worry about severe landscaping issues. Your yard will not be destroyed by excessive digging. Instead, only a minimal amount of digging in one or two small areas is required.
Trenchless methods came on the market for residential homes about 10 to 15 years ago, but many consumers are still unaware that they're an option. And because sewer pipe replacement decisions are often made when an emergency situation arises, it limits time to do important research.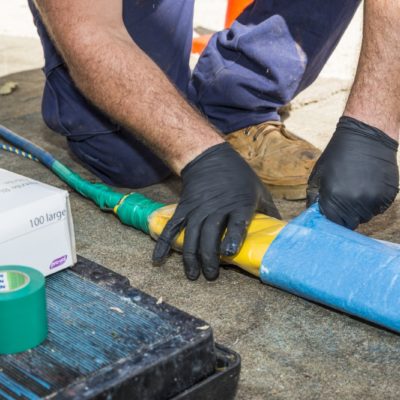 Types of Trenchless Sewer Repair
In most cases any sewer repair can be taken care of with a trenchless method. The sewer line that needs to be replaced is done with pipe bursting. If the sewer line simply needs to be resealed and strengthened, pipe relining is the answer. Either way, your sewer line can be repaired or replaced with no trenching necessary.
Denver trenchless sewer repair doesn't just save your yard. It saves your wallet. The cost of repair is significantly less because there is less labor involved. The whole process takes less time. You are also saving on landscaping after the operation. Your completed sewer repair will hold for up to 50 plus years, so the investment is well worth it.
All Sewer Services, LLC offers two types of trenchless sewer line replacement that are becoming more popular among homeowners — "pipe lining" and "pipe bursting."
Denver Trenchless Sewer Repair
Sometimes sewer problems don't always mean that replacement is necessary. At times a repair is all that is needed. Trenchless sewer repair takes advantage of up to date technology to seal your sewer line and make it durable. Only one small access point is needed. Through that access point an epoxy resin sewer liner is blown into the existing sewer pipe using high pressure air.
A bladder is then inserted into the sewer line and expanded. This allows the liner to adhere to the sewer pipe. Pressurized hot steam is used in the bladder to mold it to the shape of the sewer pipe.
Don't settle for less. If you need sewer repair, opt for the smart option. Denver trenchless sewer repair is more affordable, more durable and less destructive than other methods. Contact us today at 720-295-6421 for an evaluation of your sewer line and any repair that may be needed.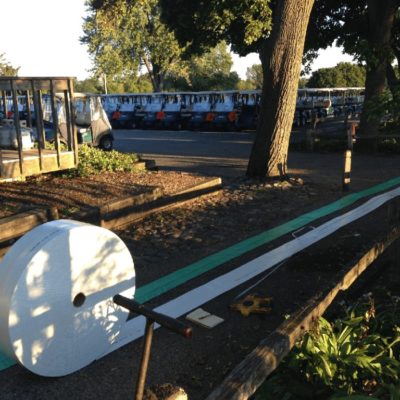 FREE Estimates
How can we help you?



For an inspection or to ask any questions at all about trenchless repair, contact a service professional at All Sewer Services, LLC today.
We are open from 8am — 5pm on week days.